Innovative Energy Saving Lamps | CFL, LED Lamps
&

More
思诺照明有限公司于2011年成立,目前拥有固定资产400万元,标准厂房1000平方米,3条生产线,员工60余人,主要生产普通灯泡,彩色装饰的呢赶跑与特种灯泡,如反射泡,球形泡,指示泡等年产各类灯泡600万只,思诺照明有限公司要严格执行ISO9001:2000质量管理体系的标准,产品均采用IEC标准和CE标准生产,远销世界各地.公司确立以"以质取胜、诚信服务"的经营宗旨,产品每道工序都经过严格的质量检验,为客户提供高品质的产品和满意服务。公司愿与国内外各界人士携手合作,共创辉煌。
HomeBrite Smart LED Lamps CONTROL THESE BULBS WITH YOUR SMART DEVICE HomeBrite® allows you to have your light switches in the palm of your hand. Works from anywhere in and around your home. HomeBrite® App is available on Apple App Store℠ and Google Play™ store.
LED Lamps are the newest and most energy efficient form of lighting today. LED lamps offer the same light output as traditional lamps but use less energy, which saves you money. These lamps are RoHS compliant, have no mercury and last up to 30,000 hours or up to 27 years. Feit Electric offers a wide selection of LED products, which includes Accent LEDs, and Dimmable Performance LEDs.
Energy Saver Halogen Lamps produce the same light output and characteristics as standard incandescent bulbs but provide up to 40% energy savings. Energy Saver Halogen lamps come in Standard A19s, Globes and Reflectors.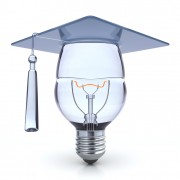 Lighting 101: With new Federal regulations being implemented in January of 2012 the way you shop for bulbs will change. Starting in 2012 A-Shape incandescent bulbs will be phased out, beginning with the 100-watt, 75-watt in 2013 and ending with the 40 and 60-watt in 2014. Consumers will also be asked to look for the Brightness (Lumens) not Energy (Watts) when shopping for light bulbs.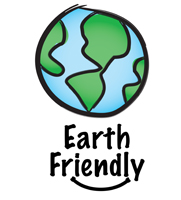 Recycling and Disposal: Learn how to dispose lamps properly with our convenient RECYCLEPACK and government-sponsored programs.